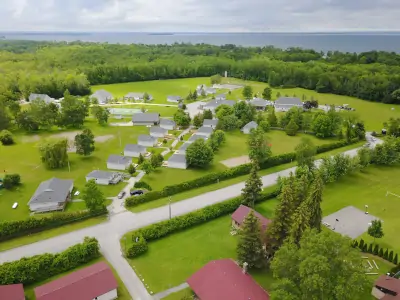 The Salvation Army Ontario Camping Ministries operates a Christian summer camp for children and youth as well as a year round retreat centre for group rentals. Jacksons Point Camp and retreat centre is located on the shores of Lake Simcoe 1 hour north of Toronto. Newport Adventure Camp in located in the heart of Muskoka on beautiful Skeleton Lake.
Our facility rentals are available for day use or overnight events. We can house from 30-200 people, and offer catering for groups over 30 and cooking facilities for groups under 50 people. Our meeting rooms can accommodate from 50 to 300 people in our 5 meeting spaces all with full A/V setup. We even have 2 fireside lodges that hold 120 people each.
To Share The Love Of Jesus Christ, Meet Human Needs And Be A Transforming Influence In The Community.